Every year colour trend forecasters around the world predict the colour fashions for the year ahead. Inspiration can be found in almost anything from politics and the economy to pop culture, the automotive industry, and the arts.
Brands like Pantone, Dulux and PPG Industries promote their forecasts to manufacturers and the design industry who then create on trend colour schemes for house paint, furniture, decorative accessories, materials such as laminates, man-made stones, tiles, carpet and so on, for consumers. But keep in mind that these are merely recommendations, not rules for designers or homeowners. 
For 2015, the colour palettes have a definite retro influence, with undertones of the 1920s, 30s, 60s, 70s & 80s.
Keep in mind that there will be colour variations as you are viewing these on a screen (smartphone, tablet, phablet or computer) rather than an actual paint or ink sample.
There are hundreds of trend colours for the year ahead, so I've grouped them into 4 main themes:
Dawn & Dusk
This palette reminds me of the muted sunrise and sunset hues that can be seen at the beginning of dawn and the end of dusk. There is a definite influence from the colour trends of the 1980s, where we saw a strong use of the green, peach, smoky pink and mauve colour combinations.
Seafoam green
Dusty rose and blush
Peach
Smoky Mauve
Muted marsala
Copper, bronze and antique gold
Pop Art
The Pop Art palette is reminiscent of Andy Warhol's famed love of bold, bright colours, contrasted for maximum impact.
Mustard and sunshine yellow
Blood orange
Mango
Oxblood
Aqua
Ocean green
Turqouise
Royal Blue
Black & white
Rainforest
The colours of the rainforest are brought to life in this palette. Rich shades of greens are balanced with luscious browns in a subtle tribute to the Art Deco styles (excluding the pinks, black and white of the Deco period of course) of the 1920s and 30s.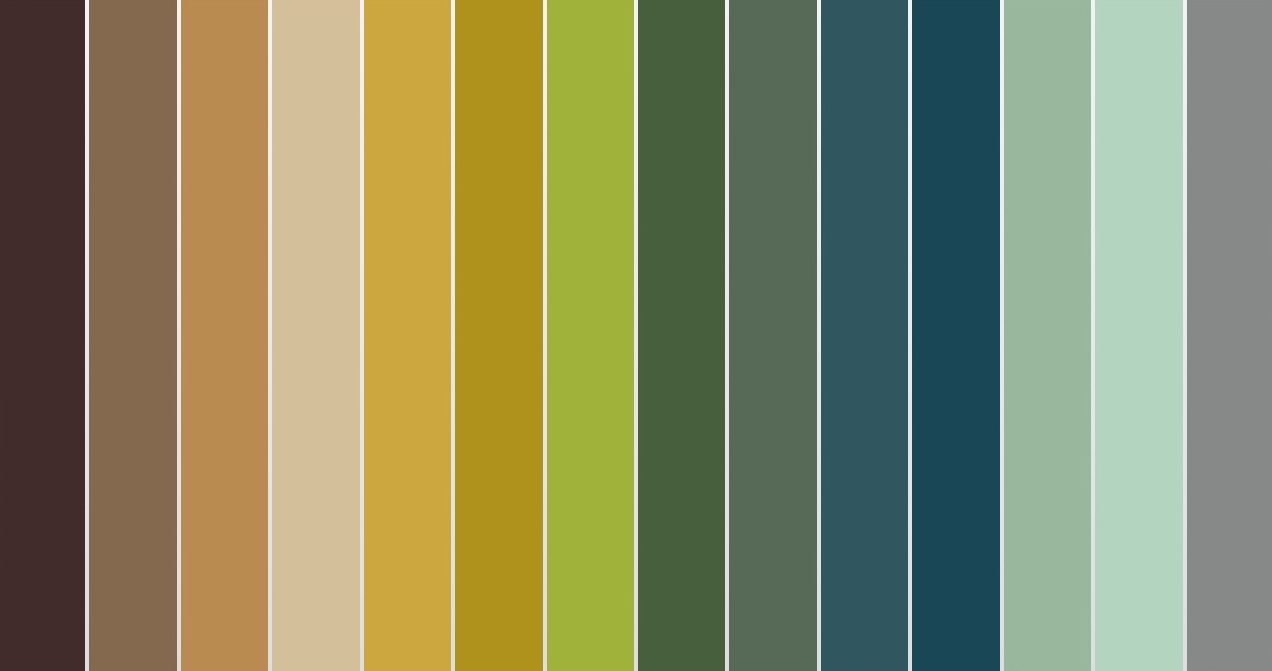 Forest, seafoam, moss, lime and emerald greens
Pale mustard
Chartreuse
Taupe
Chocolate
Dusty gold
Mist on Land and Sea
The neutrals for 2015. This palette is moodier than previous years with a strong emphasis on navy and shades of charcoal grey.
Dirtied navy
Charcoal
Pale grey
Taupe
Caramel
Pewter
Dusty gold
Pantone Colour of the Year 2015
It's the colour of luscious berries, exotic spices and light lambrusco. Pantone describe it as 'robust', 'earthy', 'sophisticated', 'hearty & 'stylish'. You can expect to see this colour throughout the design industry from interior and exterior design, through to fashion and beauty.
Our personal and professional opinion is that it's a colour more suited to the cooler months of the year, and will be popular in decorative accessories such as ceramics, rugs and scatter cushions. Think lush texture and sheen.
Marsala
Cheers! Salud! Cin-cin! Gan bei! Kampai! Gonbae! Salute! Prost! Za vas! Santé! Ya mas! Skål! Lechaim!
If you love the colour trends forecasted for 2015, but need help implementing them in you home, feel free to call Jenny on 0416 190 792 or email [email protected].