A visit to Cockatoo Island this February with the Designer Chicks was a real treat. There's a plethora of original industrial design elements to see, so we felt inspired to write about our private tour and how you can incorporate an industrial design scheme into your home. The island has a history of construction from handmade to machine-made but very few know of its significance.
Cockatoo Island was used as a prison in the late 1830's. The convicts built their own quarters, and later in the 1850's, began constructing shipping docks to service the Royal Navy. In 1870 the prisoners were relocated and the island operated for several years as a reform school with boys and girls being housed separately and treated very differently. Boys were given uniforms and taught a trade so they could contribute to the island's industry, while the girls were severely mistreated and sadly 'left to rot' without hope of an education or any future.
Throughout WWI it became the Commonwealth Naval Dockyard, and was the main shipbuilding facility for the South West Pacific region through WWII. The island continued full operation as dock, construction and repair site until its closure in 1992. Since 2001 Cockatoo Island has been operating under a World Heritage listing as a major attraction for history buffs and tourists. It's also regularly used as an exhibition location for its industrial charm.
Our tour began with a walk past the many permanent guest tents (for glamping) to the slipway. A lovely greying timber boat caught our attention. Our guide told us it was a 'relic' from a film Angelina Jolie had been recently filming on the island. As typical designers, our first question was did she use old timber to build the boat or new that had been distressed to look old. There were also the amazing, and very rusty plate benders that were standing like sentinels. The effect was spectacular, as they resembled a line of birds of prey. A smaller version would make a fabulous sculpture for the home!
We went on to explore the convicts' quarters, where we're sure the sandstone buildings hide many 'dark secrets'. The huge pieces of sandstone were handcut by the convicts themselves and each block had very unique markings that identified each 'stonemason'. They're still clearly visible today.
Next was a tour of the construction halls where the individual parts for the ships were once mapped out and created, piece by piece. Our guide likened this to the creation of a dress. Pattern templates were made before the materials were cut, constructed and finally put together like a large puzzle.
The halls were constructed from corrugated iron, and were never expected to still be standing today. But after a bit of a facelift, they've been fitted with a few modern luxuries like carpet and used as function rooms and exhibition halls. The walls are still exposed corrugated iron, some of the heavy timber workbenches are still in place, as are many of the original windows (though slightly warped).
Then onto the Turbine Hall, a cavernous structure that's divided into multiple sections. As we walked across the empty hall, with its machinery and overhead cranes, we could feel the energy of its past and still smell the machine oil. Frequently used as a gallery space, this character would add to the ambience of any art exhibit. We've promised ourselves we'll go to the next Biennale exhibit on the island.
We finished our day with lunch at the on-site café, where we fell in love with the tables that were old workbenches in a previous life. The table pictured would be an amazing Industrial-chic dining table with its beautiful form, aged timber and rusted metal.
Industrial Design and Your Home
If you'd like to incorporate Industrial Design into your home, the main elements are:
Oversized open spaces such as lofts and converted warehouses, as this suits industrial furniture that is often oversized too.
Architectural features such as exposed timber or metal rafters overhead, timber or concrete floors as well as large windows that let in lots of natural light.
Metal, exposed brick and timber in raw or worn forms
Furniture that has been repurposed from factories, warehouses or old offices and is made from heavily worn timber, metal or aged leather with interesting details like studs, rivets, and rust marks
Colour schemes that combine mostly earthy and metallic colours mixed with dirty shades of green and dark blues, often against a background of 'white' and exposed brick
If you're lucky you may find original pieces in antique stores or you can source quality furniture in an Industrial style from suppliers who specialise in this type of furniture, such as Canalside Interiors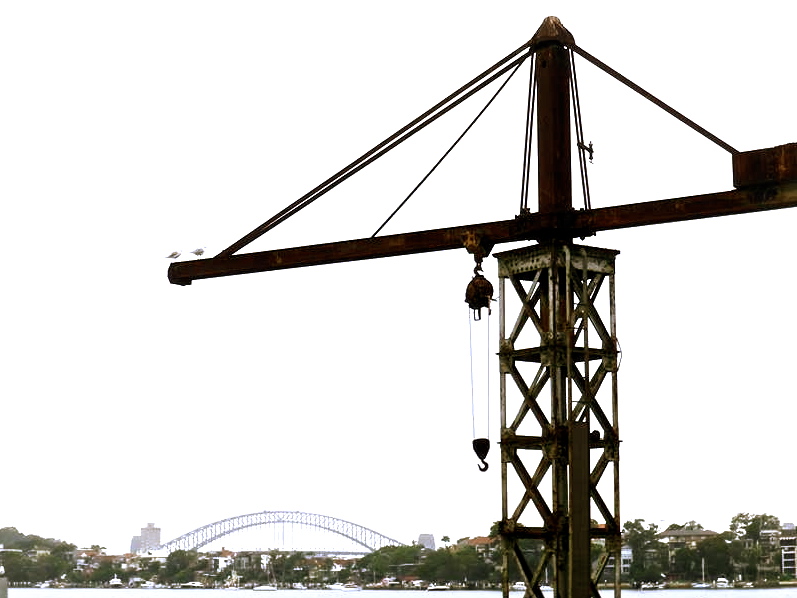 If you're uncertain of how you can add some Industrial charm to your home, feel free to call me on 0416 190 792 or email me at [email protected]. Also visit my Pinterest page for some industrial inspiration.