The dining room is a place for the family to come together at the end (and sometimes the beginning) of the day to share a meal. It is a place for conversation, reflection, sharing, eating, drinking, and sometimes working. It's evident that the age-old tradition of 'breaking bread' with loved ones will continue for a long time to come, but the room itself has evolved to suit our ever-changing lifestyles.
The life cycle of the 'formal' dining room
The formal dining room came from a desire for, and an appreciation of the finer things as well as the everyday. It may have begun with using the 'good' china and cutlery, and evolved into a 'good' room that was only to be used on special occasions. The formal dining room was a standard inclusion in most project homes from the late 1980s to mid 2000s.
As technology has become more sophisticated, so has the lifestyle of most families. Televisions have become bigger and sound systems easier (and cheaper) to install… plus with the added benefits of streaming TV and movies, it was only a matter of time before theatre or media rooms were being integrated into family homes in the space that was previously earmarked for the formal dining room. Many are also allocating what would've been their formal dining room to home office space, children's playroom/study space, library depending on the needs of the household.
The universal 'living' space
One of the main areas that is focused on for home renovations and new builds is increasing the main living space – incorporating kitchen, living and dining room areas into one large, multi-purpose room. This keeps the majority of family activity and entertainment localized to one part of the home, reinforcing the relationship between food, entertainment and family. It has become a space that can accommodate a casual family meal, but can easily be 'dressed' to entertain family & friends with a large banquet.
The dining table
The dining table itself is still a vital part of family living. It comes in many shapes and sizes to fit your space, including rectangle, oval, square and round. A popular feature is extendable ends, which are great for smaller rooms and families that don't require a full-size dining table all of the time. For square and round tables, a Lazy Susan makes everything easily reachable.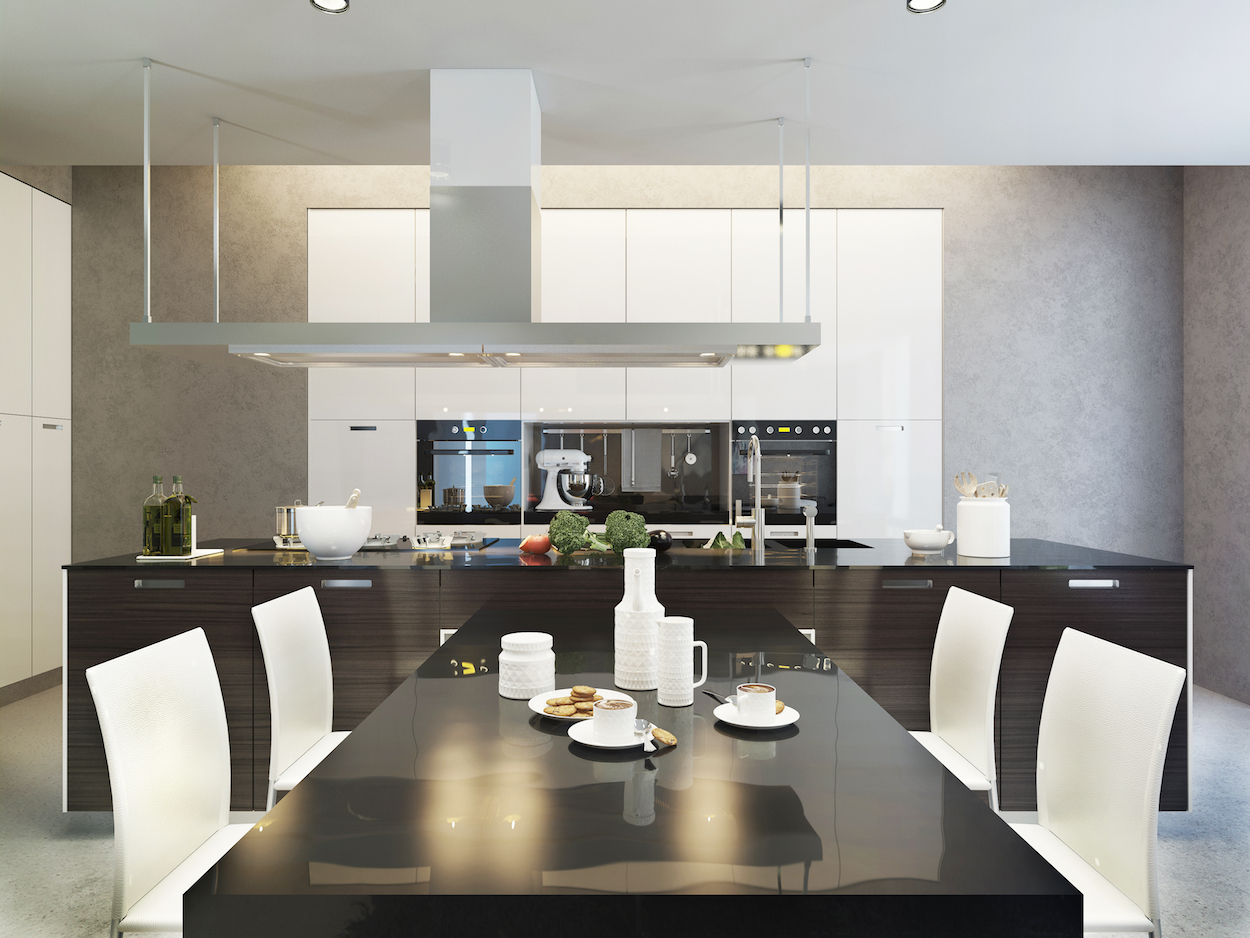 In some kitchens, the breakfast bar has evolved into an integrated dining table, which makes excellent use of an island bench if your living room doesn't have enough space for a full-size dining area.
If you need a little extra help making the most of your dining room, call Jenny on 0416 190 792 or email at [email protected].