Mid-Century Modern: Australian Furniture Design is an exhibition of innovative pieces of original Mid-Century Modern (Retro) furniture and homewares produced by Australian designers and craftspeople.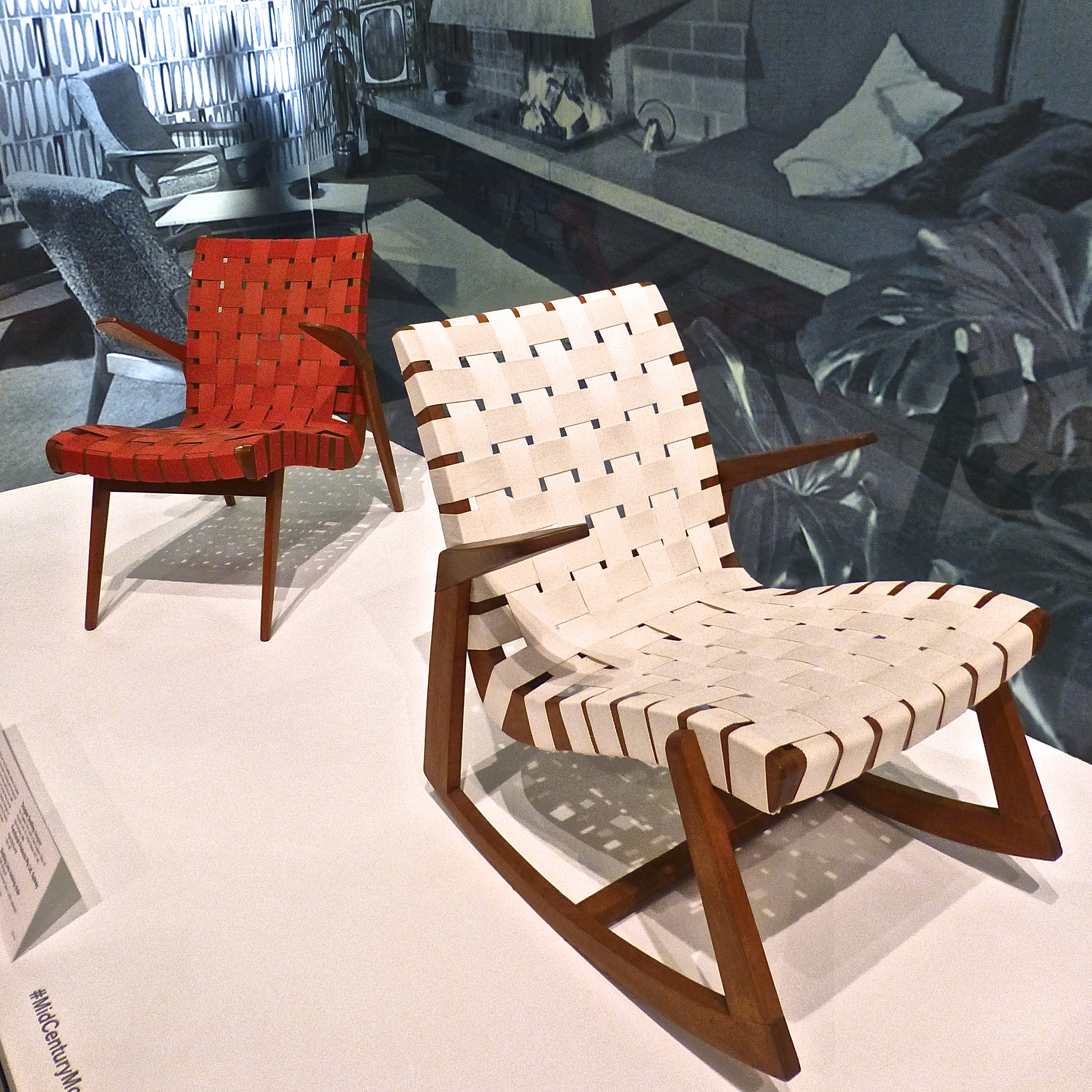 As a huge fan of the Mid-Century Modern style, I was really excited to head down to Melbourne to see the exhibition for myself. What awaited was a feast for the eyes! The showcase included spectacular pieces by celebrated Australian designers such as Grant Featherston, Clement Meadmore, Michael Hirst, Fred Lowen, and many others. Each piece was constructed with a minimalistic silhouette and a 'futuristic' vision. They were groundbreaking in their simplicity. The idea was to leave the over-blown designs of the 1920s, 30s and 40s behind for a very pared-back look, using simple materials, as well as focusing on comfort and functionality. To learn more about incorporating Mid-Century Modern style into your home, click here
Below are a few of my favourite pieces from the exhibit. What I really love about many of these pieces is that they would look fab in today's contemporary design schemes.
The Details
What: Mid-Century Modern: Australian Furniture Design
Where: The Ian Potter Centre: NGV Australia at Federation Square, Melbourne, VIC
When: 10am-5pm Tuesday-Sunday, 30th May- 19th October 2014
For more information, visit http://www.ngv.vic.gov.au/whats-on/exhibitions/exhibitions/mid-century-modern-australian-furniture-design
If you need some extra help incorporating some Mid-Century Modern style into your home, feel free to call me on 0416 190 792 or email me at [email protected]. Also visit my Pinterest page for some home inspiration.