While there are some exciting new fabrics being developed for clothing, there's not much happening in creating new fabrics specifically for drapery and upholstery. The types of fabrics available for drapery and upholstery have remained fairly static since the middle of last century.
They do however go in and out of fashion, particularly in terms of colour and pattern, so this blog is all about what's on trend now!

Velvet
This luxurious fabric can be made from both natural fibres such as silk and cotton as well as synthetics such as polyester, which is much more durable and economical than its natural fibre counterparts. Quality synthetic velvets no longer have that cheap 'sheen' nor do they feel like they'll make your hair stand on end with static electricity!
With a pile that can be either smooth or textured, velvet has been mainly associated with plain colours in a gorgeous array from light neutrals to rich blues, deep greens, shades of wine and berry, charcoals and of course, black. The latest trend however, coming out of Europe is seeing patterned velvets in oversized, bold prints. Velvet can be used for drapery and upholstery and brings an inherent sense of glamour to any room.
TIP: if your favourite design style is Luxe, classic or modern classic, then it should be one of your 'go to' fabrics.
Linen
Made from the fibres of the flax plant, I think linen is our favourite natural fibre at present. With the new softening techniques we love its relaxed yet elegant look with its fine weave and texture. Manufacturers of linen suggest it can be used in both drapery and upholstery as long as it has been rated for such usage.
TIP: before you buy linen always check the manufacturer's recommended usage.
It looks great in plain neutrals, washed pastels as well as earthy tones and is currently available in all of these colourways. It is also being seen in floral and geometric patterns.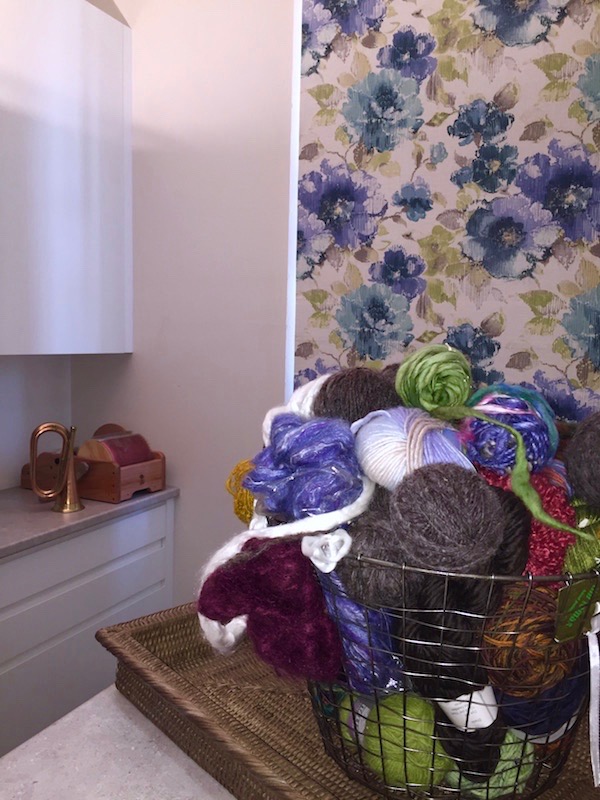 Linen is an ideal fabric for modern, modern classic, Hamptons, Scandinavian and modern country design styles.
Cotton
Like linen, cotton is a natural fibre made from the fruit (called a boll) of the cotton plant. It comes in a huge variety of weaves and textures – everything from light and floaty such as swiss cotton to heavy and stiff such as denim. Cotton is just as likely to be patterned as it is plain so it is used a lot in drapery but can also be used in upholstery in its heavier incarnations.
Patterned cottons in global or ethnic prints, painterly florals and geometrics of all kinds are on trend and are equally seen on windows and seating.
Cotton can be used with most design schemes, depending on the weave and pattern.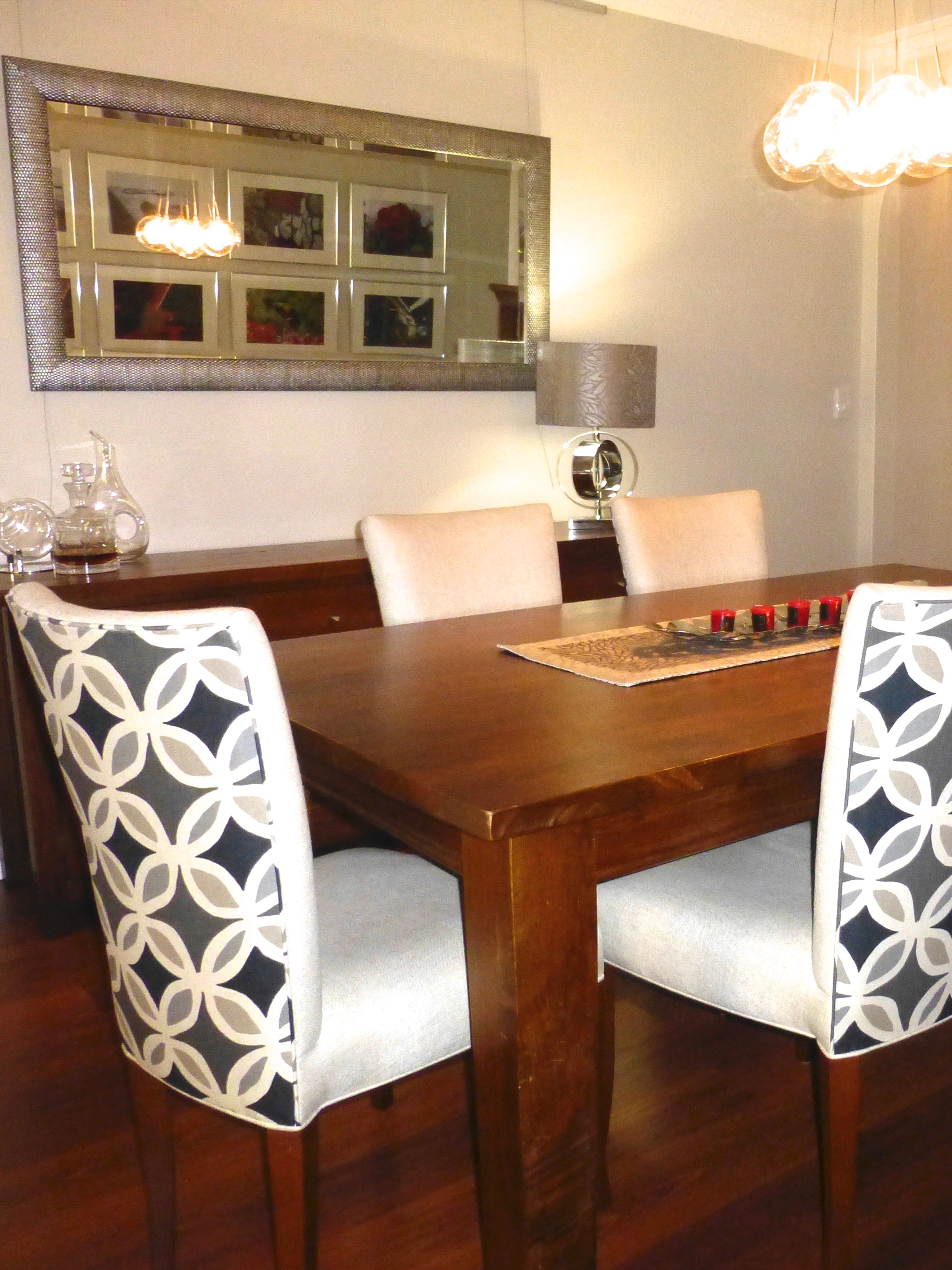 TIP: Natural fibres are more susceptible to UV damage from sunlight, shortening their lifespan. For this reason it is quite common to see a mix of natural and synthetic fibres woven together to create beautiful fabrics. They can still retain the look of the natural fibre but benefit from the durability of the synthetic, commonly polyester. Natural fibres can also shrink when cleaned as well as stretch and sag over time, so adding synthetics minimises these problems too.
Wool
Wool has made a recent comeback in upholstery fabrics, predominantly in block colours and smaller self patterns. It too can be mixed with a synthetic although wool on its own is quite durable. Some people are allergic to wool or simply don't like the feel of it so this is something to bear in mind if considering a wool fabric for that sofa or chair.
TIP: While all wool has a tendecy to pill a bit, cheaper wool fabrics may pill badly and for a long time so make sure you ask for a sample cutting and give it a good rub together to see what happens.
Metallics
Incorporating a metallic thread into a fabric, often a sheer or using a fabric that has an overall metallic lustre is still on trend. From plains through to patterns, including stripes it seems we really do love a little bit of luxe! Anything shiny/sheeny also helps to add light to a space.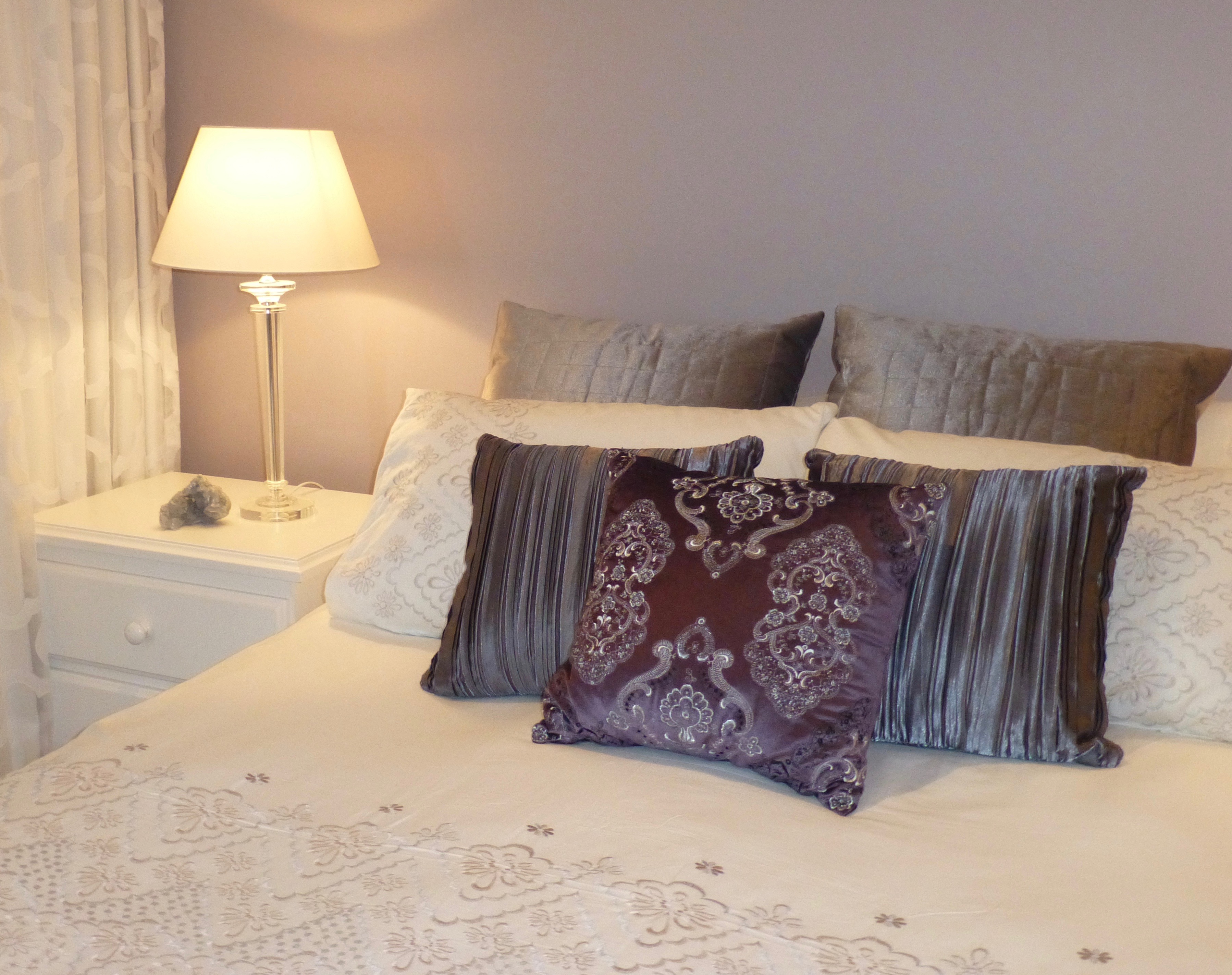 Perfect for contemporary, classic, modern classic and luxe design styles!
If you need a little extra help to ensure you get the perfect fabrics for your home, give Creative Style a call on 0416 190 792 or email [email protected] to book an appointment with Jenny.