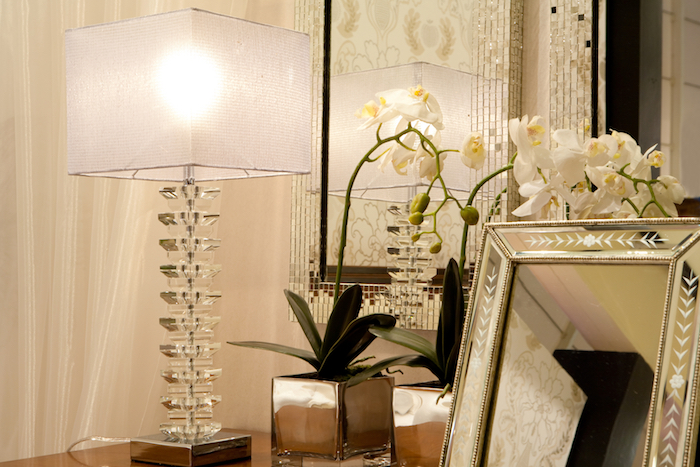 So you've been shopping and purchased something new for your home. You loved it in the store when you decided to buy it, but now sitting there in your home it's completely wrong! We've all had experiences like this but what can you do to recover an 'unfortunate' situation?
If it's a smaller item such as a decorative accessory, or it has not been customised for you in some way, you may be able to return it, depending on the store's returns policy. This is always worth checking out at the time of purchase.
For a larger item such as a dining table or sofa it really depends on what it is you got wrong. With furniture there are four main elements to consider before signing on the dotted line. They are:
Size
Scale or proportions
Design style
Colour
Unfortunately if your newly bought piece of furniture is too big or too small, or simply out of scale for the size of the room your only option may be to try it in another room and hope it works better there. Although this may not be possible if it's for a room that has a specific purpose such as a table bought for a dining room.
Where you've got the design style wrong are there ways to tweak the look? Can you update it by adding loose covers on a sofa or dining chairs, for example? Or scatter cushions or a rug, or a beautiful table setting that complements the look you're going for while drawing the eye away from the mismatched piece of furniture?
Of course the easiest element to adjust is colour! If the new piece of furniture doesn't coordinate with the wall colour, and you're a dab hand with a paint brush you can repaint the walls in a colour that suits. However you may love your existing colour scheme more than your new sofa or table, so what to do?
For timber furniture
Change the colour with paint or a stain.
If you are a DIYer there are a multitude of paint products, stains and finishes to choose from as long as you prepare the surface properly.
A product such as ESP (Easy Surface Preparation) ensures that paint adheres to most surfaces.
To change the colour of the stain on timber you'll usually need to remove the old varnish and stain before you apply the new ones.
Employ a professional furniture restorer if you're not a DIY expert.
For metal furniture
Try recolouring with paint, either by hand or by spraying. There are many types of paints and finishes that can be used on metal. Check out Porters Paints Liquid Iron and Duchess paints, for example.
For upholstered furniture
Purchase pre-made loose covers or for a more tailored look get an upholsterer to custom make them. This will be cheaper than fully upholstered.
Ensure your new fabric choices coordinate well with your colour scheme. Paint an A4 piece of cardboard with your colour scheme and take it with you when choosing the new fabrics.
Pull the colour scheme together by incorporating all the colours in scatter cushions. a throw and a rug or carpet.
You could consider a complete recover to solve your problem. However it is a major expense on top of your original purchase.
If you need a little extra help to ensure you get all the design elements right when next shopping for your home, give Creative Style a call on 0416 190 792 or email 

[email protected]

 to book an appointment with Jenny.